Bostik Boscoseal AC2 One Part Fibre Reinforced Waterproofing Membrane 25KG
Description
Boscoseal AC2 is a one-part water-based acrylic polymer fibre reinforced waterproofing membrane. It is specially formulated for commercial and residential internal and external waterproofing applications. Low in odour, it is well suited to internal use. It offers excellent rolling ability and easy application by brush or roller. The fibre, reinforced composition of Boscoseal AC2 combines a matrix binder within the membrane structure to provide extra strength and form high build dry film thickness. Boscoseal AC2 does not require the use of additional reinforcing matting.
Recommended Uses 
Internal wet areas to be tiled including showers, bathrooms, toilets and laundries.
External balconies and decks prior to the installation of a covering material such as tiles or non-solvent topping systems.
Exposed roof areas subject to weather and UV exposure.
Suitable for waterproofing a broad range of substrates including concrete, cement render, brickwork, particleboard, plywood, plasterboard, gyprock, composition board and fibre cement sheeting. 
Features & Benefit 
Low odour for ease of use in internal applications
Excellent rolling and brushing ability
Environmentally friendly
Fibre-reinforced, does not require the use of additional reinforcing matting
Water based for easy application and clean up – Flexible – Excellent UV resistance – Foot trafficable
SIRIM Test Report 
ASTM  G154-06; ASTM D412-06; ASTM D2240-05 (2010); ASTM D4541-09; ASTM D1653-03 (2008). 
Green Label Certificate 
Certification No: 032-091. 
Environmentally Friendly, Low .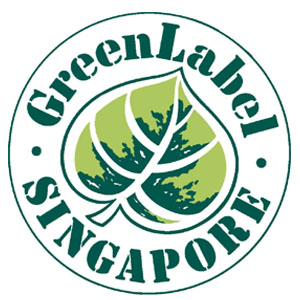 Disclaimer
All product images shown are for illustration purposes only. Actual products may varies in term of size, type, brand, version, colour, and other relevant characteristics.