High Density Polyethylene HDPE Pipe 25MM x 100M PN12.5 PE80 (SIRIM)
Principal Advantages 
Outer Diameter (OD): 25mm x 100m. 
Light-weight for ease of installation and handling. 
Immunity to corrosion, chemical and micro-biological resistance. 
Flexible. 
High impact strength and toughness. 
Alternative installation techniques possible. 
Conformity to MS 1058: Part 2:2002 standard specifications.. 
DIMENSION & WEIGHT (PE 80)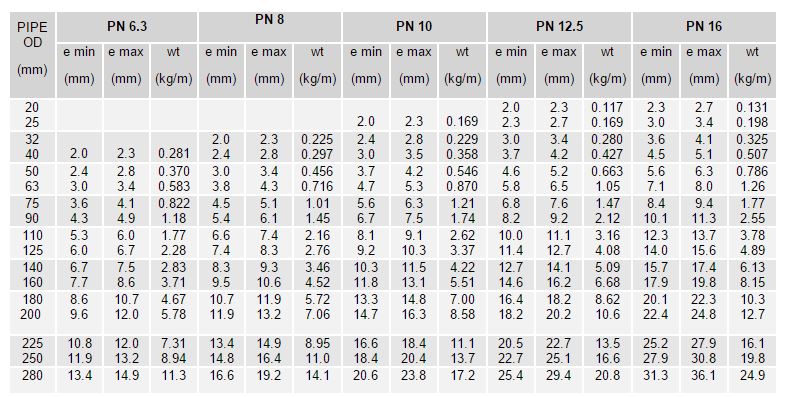 Note :
OD= Outside diameter
e= Wall thickness
wt= Weight 
Disclaimer
All product images shown are for illustration purposes only. Actual products may varies in term of size, type, brand, version, colour, and other relevant characteristics.