Samurai Aerosol Spray Paint 400ML (Yamaha Motorcycle Colour)
Description
Samurai is an aerosol paint specially formulated for motorcycles and other automotive uses. High gloss clear coat, give finishes as good as a mirror

Specifications

400ML.
Dimensions (Length x Diameter): 200MM (L) x 60MM (D).
Weight: 0.5KG.
Features
Non-Yellowing.
Non-Cracking.
Non-Tearing.
Complete dry: 30 – 45 minutes.
Intercoat: After 5 minutes as long as the clear lacquer is not sprayed yet.
Colour Chart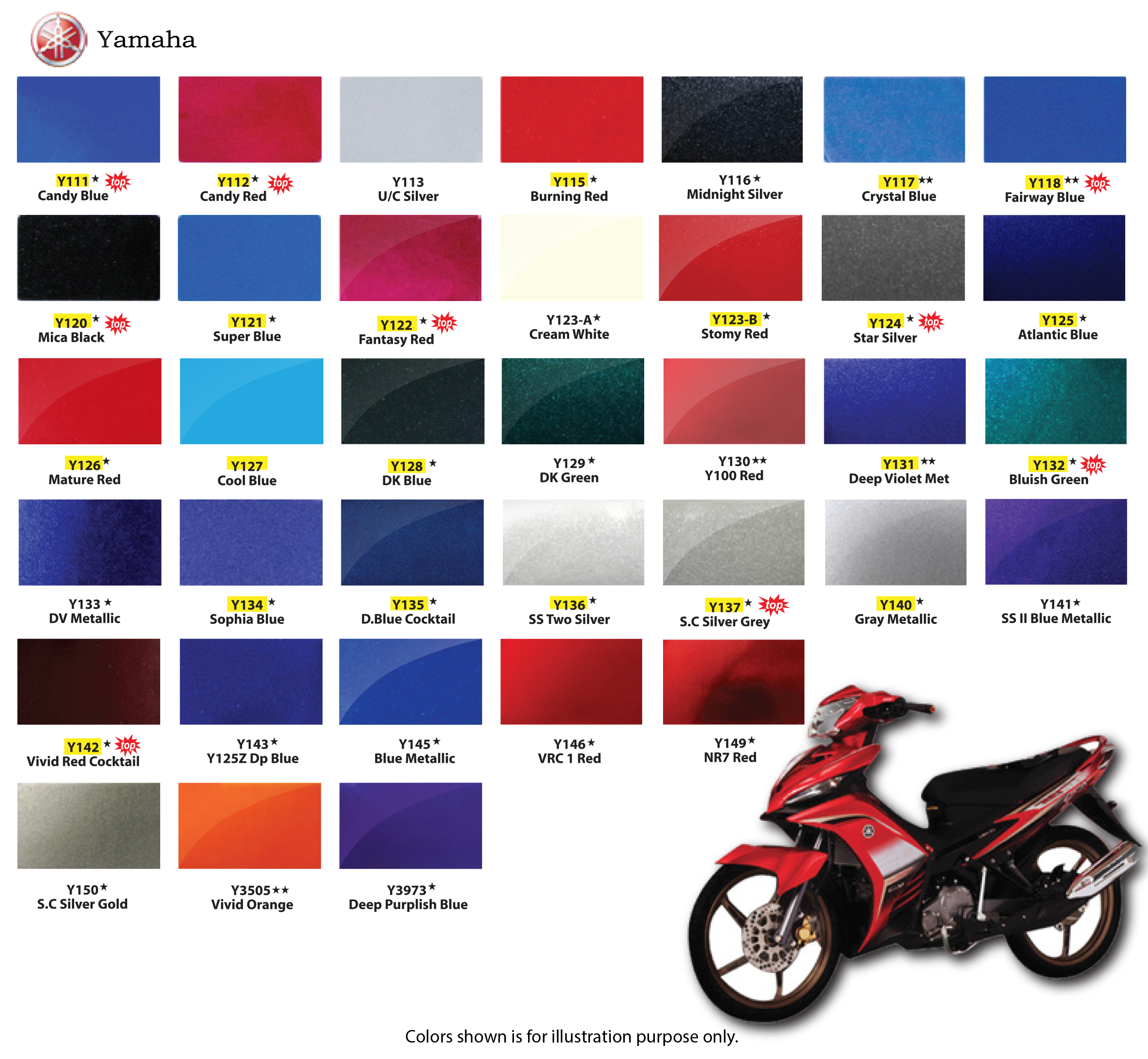 Disclaimer
All product images shown are for illustration purposes only. Actual products may vary in term of size, type, brand, version, colour, and other relevant characteristics.