Samurai Aerosol Spray Paint Hi-Temp 300ML (600°C Heat Resistant)
Description
Samurai is an aerosol paint specially formulated for motorcycles and other automotive uses. It is a fast-drying decorative paint that can withstand temperatures up to 600°C for a prolonged period of time. The presence of silicone resin increases the heat resistance of paints; as a result, the paints will not tarnish quickly as compared to the conventional paints. It is used on motorcycle exhaust pipes and manifolds.

Specifications
300ML.
Dimensions (Length x Diameter): 170MM (L) x 60MM (D).
Weight: 0.32KG.
Features
Non-Cracking.
Non-Tearing.
Good Adhesion.
Excellent Coverage.
Heat Resistant.
High Recommended for use on the exhaust.
Colour Chart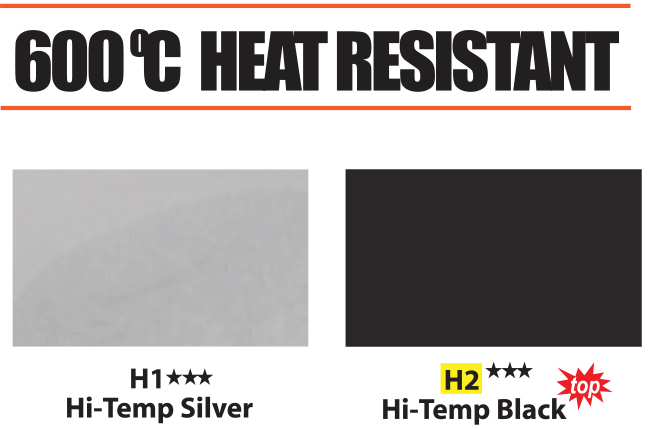 Direction For Use

Surface Preparation: Remove grease, dirt, dust, moisture or loose paint from the surface to be sprayed..
Application: Shake can vigorously until mixing ball moves freely for a minimum of 30 seconds. Hold can from a distance of 20cm, remove the plastic cap and point nozzle towards the object to be sprayed. Press gently with the index finger, spray paint layer by layer. Allow each layer to dry for 30 minutes..
Storage: Store in a dry and well-ventilated area. Protect from frost and strong sunlight..
Disclaimer
All product images shown are for illustration purposes only. Actual products may vary in term of size, type, brand, version, colour, and other relevant characteristics.