Onduline Bituminous Corrugated Roofing System Sheet 3.0MM (T) 2000MM (L) x 950MM (W)
General Description 
Onduline is and extremely tough, lightweight, corrugated roofing and wallcladding material manufactured utilising a base board produced from recycled cellulose fibres which is saturated with bitumen under intense pressure and heat. Onduline sheets are finished with a colour pigment and resin impregnation process which "stain" the colour into the sheet to provide excellent colour retention properties and enhanced U.V. resistance. The Onduline range is ideal for a wide range of applications reflecting the materials unrivalled versatility being used for agriculture, industrial, light domestic and environmental projects and is the only bituminous corrugated sheets suitable for use on the patented Onduline tile underlay systems. 
| | |
| --- | --- |
| | Lightweight and easy to handle on the jobsite. installation with few tools, a hammer and a band saw or a cutter to cut the sheet. Large range of applications, from individual houses to annexes, carpots, gardens sheds, from industrial to agricultural buildings. |
| | For new installation or renovation, with only 3.5 kg/m² |
| | The sound absorbency value is 40 dB on average. DIN52210 |
| | Waterproof under all climatic conditions. Onduline doesn't rust |
| | The elasticity of Onduline composite material allows it to shrink around each fastener, creating a leak-resistance barier. Only use Onduline fasteners. |
Specification 
| | |
| --- | --- |
| Material | Cellulose, Bitumen & Resin |
| Length (L) | 2000MM |
| Width (W) | 950MM |
| Area per sheet | 1.9M² |
| Thickness (T) | 3.0MM |
| Width of Corrugation | 95MM |
| Height of Corrugation | 38MM |
| No of corrugations per sheet | 10 |
| Weight | 6.5kg/3.42kg per m² |
| Colour | Black/Brown/Brick Red/Green |
| Thermal resistance R value | 0.04mK/W |
| Thermal Conductivity | 0.066W/mK |
Colour Available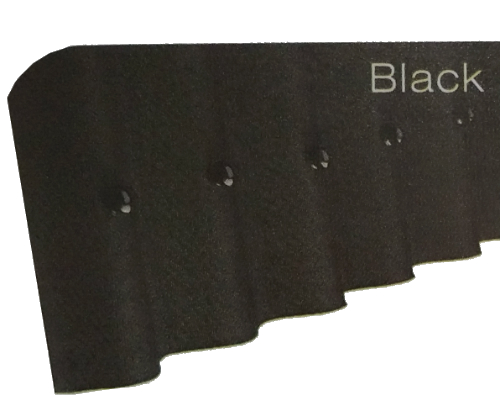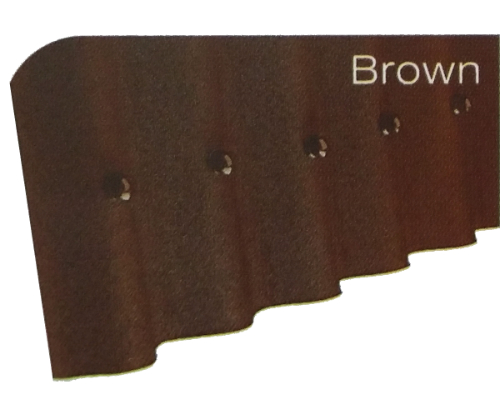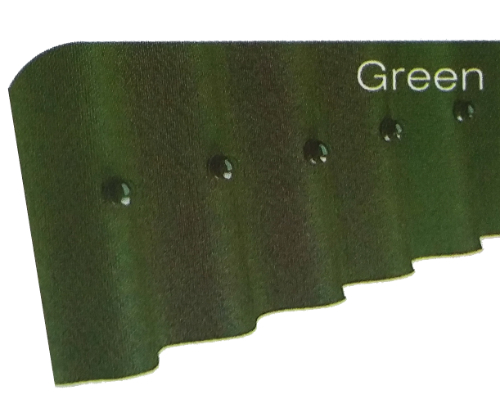 Instalation Procedure 
Start fixing sheet at the opposite end of the roof from prevailing winds.. 
Cut the sheet in the half vertically, and use to lay sheets coutses in a broken bond pattern.. 
Using a broken bond pattern reduces the overall thickness of the structure. Follow this for every altenate row..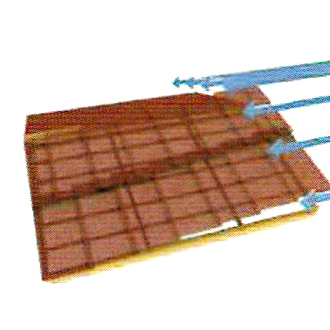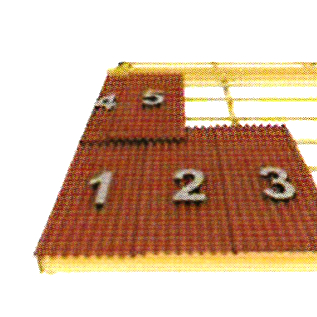 Fixing Guide 
Following the overlapping rules is important to ensure a total waterproofing over time. Side and end overlapping vary according to the roof pitches. 
Screw should be drilled at each corrugated at the end overlap and side overlap. 
As onduline is a flexible material, it is important to follow the screwing fixing order and pattern..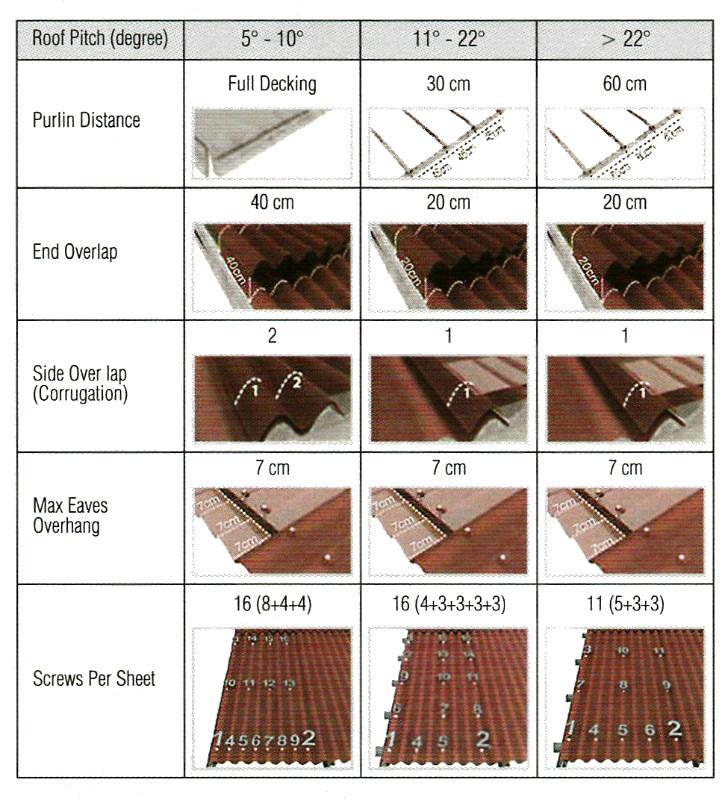 Sheet Fixing 
| | |
| --- | --- |
| | Select the correct type of drill screw to suit purlin type. Place the head of the drill screw in the socket of the drive tool. Align the top side of the corrugation with the centre of the purlin. |
| | Drive the drill screw through the top of corrugation and the purlin until the corrugation and the corrugation is correctly stress |
| | The use of the drill with an adjustable torque setting is recommended to avoid over compressing the corrugation |
| | Always use Onduline fasteners for sheet fixing  |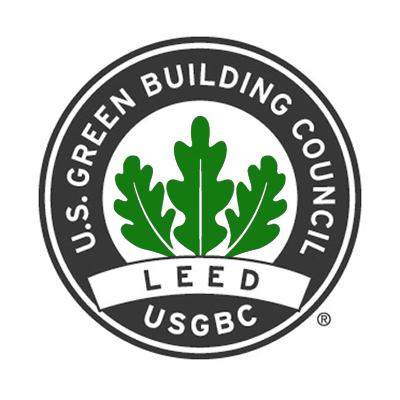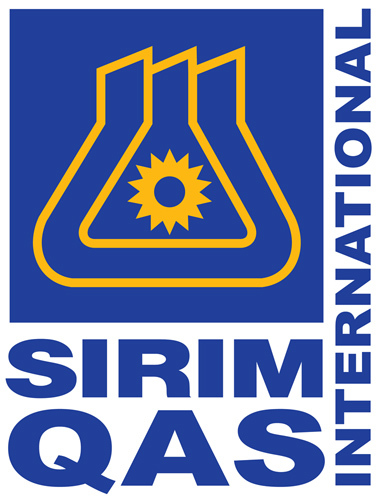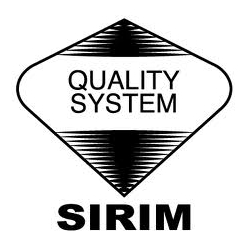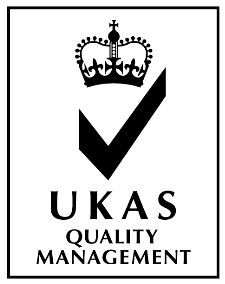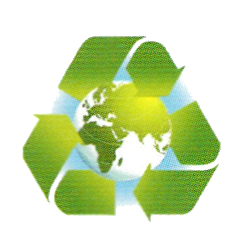 Disclaimer 
All product images shown are for illustration purposes only. Actual products may varies in term of size, type, brand, version, colour, and other relevant characteristics.