YTL Castle Portland Composite Cement (PCC) 50KG
Description
Castle is a mainstay of our ECOCem product line. Made with 30% to 40% lower CO₂ emissions¹, it is a certified Singapore Green Label cement. Its excellent versatility makes it suitable for all general-purpose applications, such as bricklaying, screeding, and concreting applications. Castle has excellent workability and is easy to mix.
ECOCem is our range of low carbon cement to help Malaysia build sustainably. It is produced with lower CO₂ emissions and contains repurposed materials. ECOCem is our contribution to making the low carbon circular economy a reality.
Key Benefits
Eco-friendly product

Superior workability

Quality consistency

Good cohesiveness

Easy to mix
Applications
Suitable for all general-purpose applications
Certifications
CASTLE is a bagged Portland Composite Cement, certified to MS EN 197-1 : 2014, Portland Limestone Cement, CEM II / B-L 32.5N. It is manufactured by grinding Portland cement clinker and specially selected high quality limestone.

Properties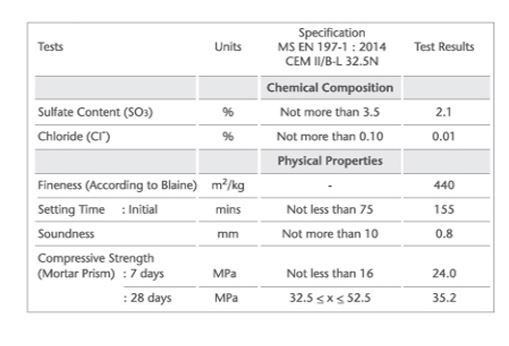 Recommended Mix Proportions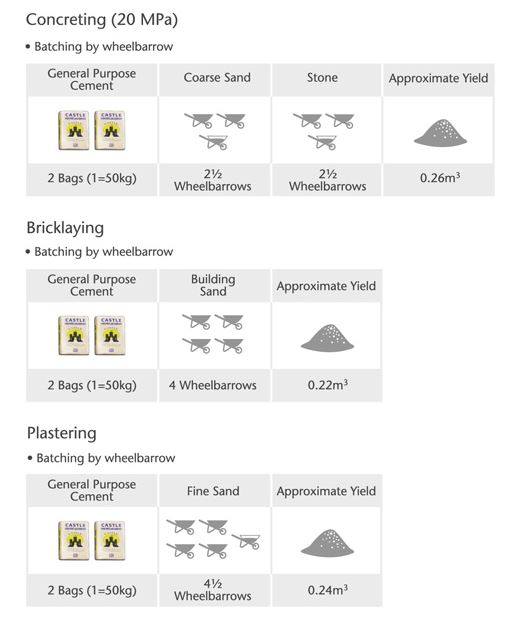 Environmental Benefits
CASTLE is produced using the most advanced energy efficient cement production process. Every effort has been made to reduce the environmental foot print during the production of this product. The use of high quality limestone to replace a portion of the clinker also served to reduce the carbon foot print of the product.
Disclaimer
All product images shown are for illustration purposes only. Actual products may varies in term of size, type, brand, version, colour, and other relevant characteristics.